Cornerstone of Hope
Cornerstone Family Retreat
Cornerstone of Hope offers an all-inclusive Family Retreat every summer for participants of our programs. Sponsored by Windsor Hotel in Trout Lake, BC, this is a great opportunity for fun, rejuvenation, and renewed connections. With daily group sessions, swimming, canoeing, hiking, campfires, and other recreation activities, you'll have a lot of fun, be refreshed, and make new friends!
Our family-style retreat means families stay together and reconnect. Completely unplugged, we offer group activities, family activities, and free time. Programs and activities are designed for all ages — resulting in a successful retreat year after year. Join us for a great time.
REGISTRATION IS CLOSED… Watch for details of our 2024 Retreat in March or April 2024!
Join Cornerstone of Hope at Trout Lake, BC, Friday through Tuesday, the third weekend of July. Become a sponsor and help families in pursuit of healing after loss.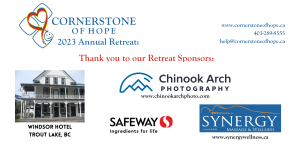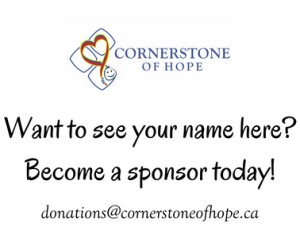 view poster about the retreat